BROTHER-Hollow
BROTHER famiglia consistente in 7 caratteri
Tag
Nota dell'autore
update, with fixing capital case, lowercase, symbol, number punctuation, plus adding bold, italic, bold italic, hollow, inverse, hollow inverse, inverse style
brother is a font created by Weknow Font Foundry. For commercial usage of this font, the purchase of this license is required.
donate here for keep makes me raising the new font
https://www.paypal.me/funrecord
buy weknow font to raise \o/ creativity
http://youtube.com/funrecord
Ym G Fb Twt instg : @funrecord
https://fontbundles.net/weknow
http://www.1001freefonts.com/designer-weknow-fontlisting.php
http://www.fontriver.com/foundry/weknow/
https://f2u.page.link/Rqxe
https://buyafont.com/designer/weknow
http://fontm.com/author/weknow/
http://soundcloud.com/weknow
http://www.youtube.com/user/funrecord
http://weknow.deviantart.com
http://shadowness.com/weknow
http://soundcloud.com/weknow/the-happy-face-returns
the happy face returns and you hear all my black hole show here
http://soundcloud.com/weknow/sets/acoustic-guitar/
ihope you like it
Mappa caratteri
Si prega di utilizzare il menu a tendina per visualizzare le mappe di caratteri diversi contenuti in questo tipo di font.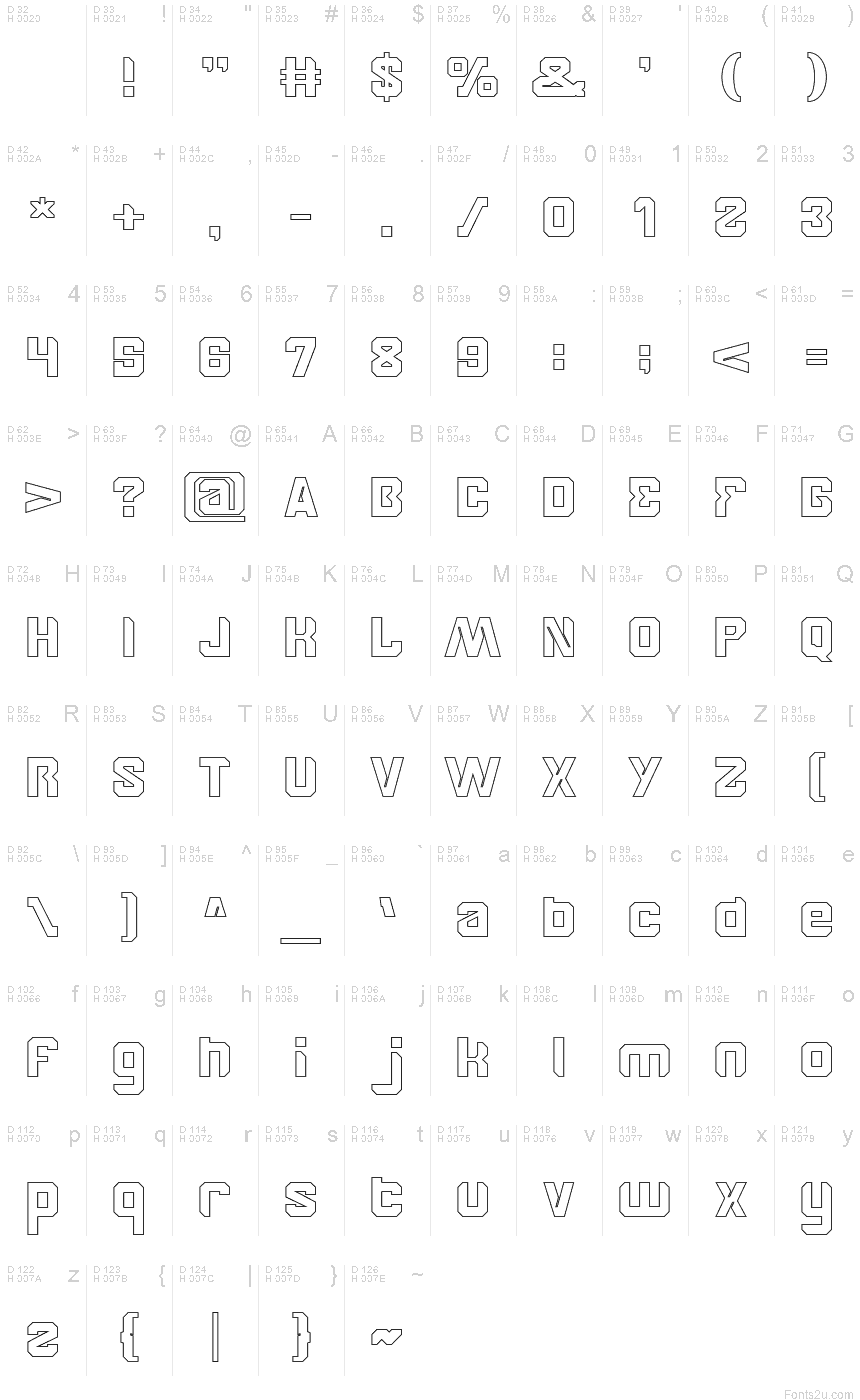 Informazioni di base caratteri
Sottofamiglia unico di identificazione
BROTHER-Hollow:Version 1.00
Version 1.00;February 19, 2018;FontCreator 11.0.0.2412 64-bit
This font was created using FontCreator 11.0 from High-Logic.com
Informazioni estese caratteri
Piattaforme supportate
PiattaformaCodifica
Unicode
Unicode 2.0 e poi semantica, unicode BMP solo
Microsoft
Unicode BMP solo
Dettagli carattere
Incorporare i diritti
Incorporamento per l'installazione permanente
Classe famiglia
Nessuna classificazione
Direzione
Solo fortemente sinistra a destra glifi
Pack completo contiene 7 font di seguito elencati:
BROTHER-Hollow.otf
BROTHER.otf
BROTHER-Inverse.otf
BROTHER-Bold.otf
BROTHER-Italic.otf
BROTHER-Bold-Italic.otf
Brother DEMO.ttf

BROTHER
OpenType
Donationware
Aggiornati